Moyas´ Crew
Christian
Captain and engineer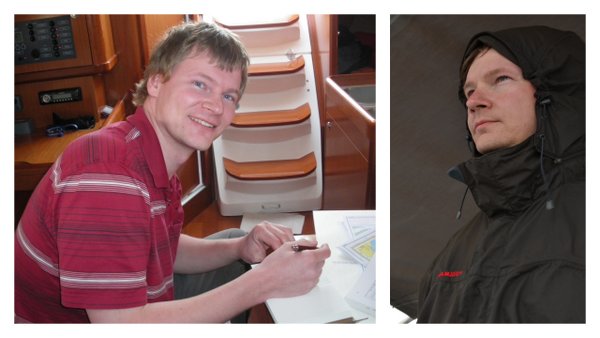 In 1998 Christian was on a sailing yacht for the first time, instantly he was infected and decided to become a skipper himself on his first sailing trip. Within a year he filed the sport boat driver's and the sailing license and chartered a yacht for the first time in 2001. He encouraged friends to go sailing and trained them, subsequently. In the meantime, he is a experienced skipper having more than 25000 miles under his belt. He saw several seas and oceans and experienced a whole variety of wind and sea conditions (from dead clam in the Adriatic to 10 BFT in January in the Sea of Marmara).
A physicist by profession, working as an expert in the fields of gun shoot residue analysis and fire investigation, Christian is very interested in technology and can eliminate many electronic diseases on board. Our captain holds a license for amateur radio ing, thus communication with our loved ones at home is assured.
Sabrina
Ships cook and responsible resolving the little affairs
Already after high school, Sabrina planed to hire hand-to-berth on a sailing ship. It never came to that. Instead she straight started her university studies and afterwards her career. The dream of sailing safely locked in the back of her mind. It was not until much later that she experienced a sailing teaser while doing a 3 days training on a small yacht. From that time at the latest she was completely infected by the sailors virus.
Slowly Christiansand Sabrinasshared dream of sailing our planet grew, thus they started to look for suitable boats for blue water sailing. From Baden Württemberg, at least 7 hours drive to the next sea, the search logistically was a challenge - especially because the just born Joshi had come along. Finally, Moya was found, she layed in Kappeln, Germany and waited for us to embark on our big family adventure.
Joshua (* 2013)
First officer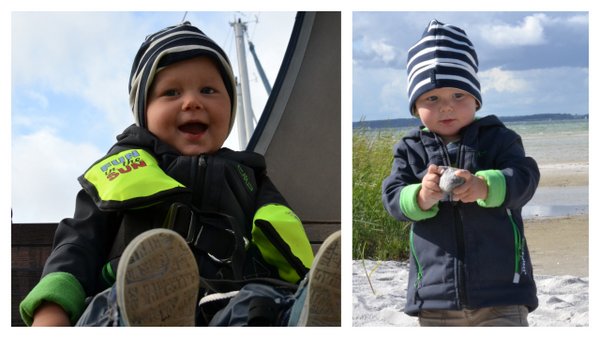 The 3 month aged Joshua already visited sailboats and was looking for Moya. Joshi sailed for the first time as he was 12 months old, even before he was able to walk. He always found it particularly exciting to dock and cast off and enjoyed the little discoveries in the harbor. At sea, Joshua always slept longer than usual. Even his curiosity finally captitulate against the steady swaying of the sea. He likes living on board, the low ceilings, narrow spaces and hidden compartments were to him something like a great adventure playground.
Jonathan (* 2015)
Real captain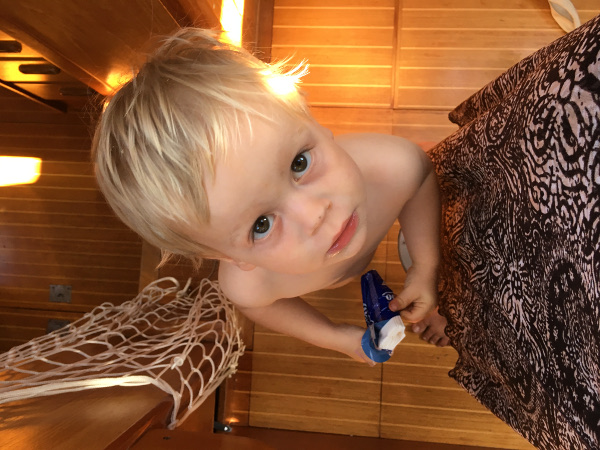 Jonathan was the most important person for our trip from the Baltic Sea to Portugal. He is not only the smallest family member, but also the loudest - without him our first trip could not have taken place. Joni was 3 months old as we detached our lines in Kappeln and upon arrival in Nazaré he had spent half of his life on a sailboat. For Jonathan, it did not matter if he was rocked to sleep at sea or on land while his family was with him.